I received a BFA in Dance from The University of Texas at Austin in 2015. A typical response from people right about now is "That's interesting!" or "What do you do with that degree?" Some people don't even know you can get a degree in it. Every now and then I get people that tell me how often we don't choose to do what we love or have a passion for. To them, it's cool that I know what fuels me and I am doing that regardless of the "inconveniences". Honestly, it is pretty great.
Here I am. Two years out of college and working at a senior living community as Resident Programs Assistant. I throw parties, lead classes, go on outings, and plan events for the residents in the community. My part-time job is working with Dance Waterloo as the Director of Community Engagement, a choreographer, and a dancer. I was surprised at how quickly I found Dance Waterloo after college and happy that they were interested in working with me in all of my skillsets.
Under the Overpass at SkyLines, Dance Waterloo, 2015
Yes, I am a dancer. I know my ballet terms. I can count music. I pick up steps quickly. And yes, I am ready for whatever dance battle a wedding may bring. But I want to tell you the things that surprised me about my degree in dance. Things that I took for granted until I was put in daily environments with non-dancers. It's a weird world out there where y'all call second position a "wide-legged stance."
I took a Pilates class recently. In college, we would practice syncing our breath to movement and assess our body before beginning. I am glad I had time to get to know my body and my bad habits and how to properly align my spine, hips, and ankles. Studying my body in college allows me to make my own adjustments and know my limits. My four year dance education has given me time to explore and rewire both my brain and body. It now allows me to self-coach myself in fitness classes where instructors are not always looking and watching out for each individual's alignment, injuries, etc.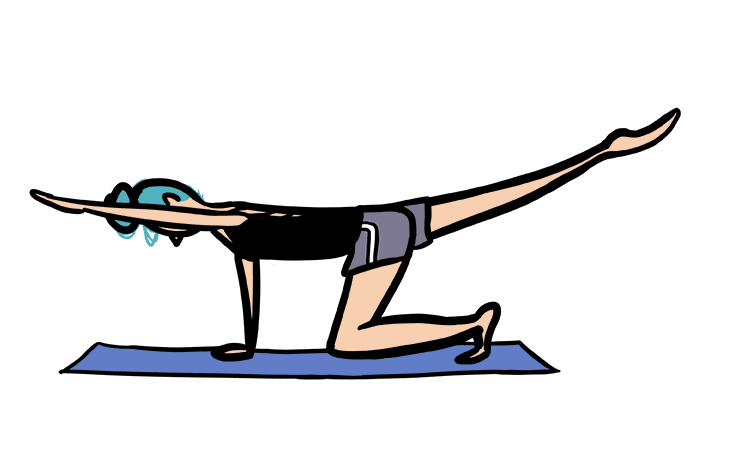 At The University of Texas at Austin, I produced a few student shows and was a production assistant for a few main stage performances. It is really surprising to see the benefit of this for tasks as small as producing a talent show at the senior living community. I use my knowledge of production any time we host a speaker or a performing group (someone has got to know how to hold a microphone and run the sound system). I understand the flow a room needs to have for various events. It's also taught me to DO A DRESS REHEARSAL for goodness sakes. I don't know how many times a power point didn't show, a microphone didn't work, or half of the audience couldn't see.
My arts network of both dancers and artists of other genres has proven to be a lifesaver these past two years. I have reached out and worked with artists from my college network for projects with Dance Waterloo or gigs at the senior living community. I take special pride in hiring a musician I knew from UT for a job that's unrelated to dance. I feel like I'm supporting fellow artists that might in turn support me. A fun thing I have learned post-college; we had some amazingly talented musicians at our fingertips. I took that for granted in college.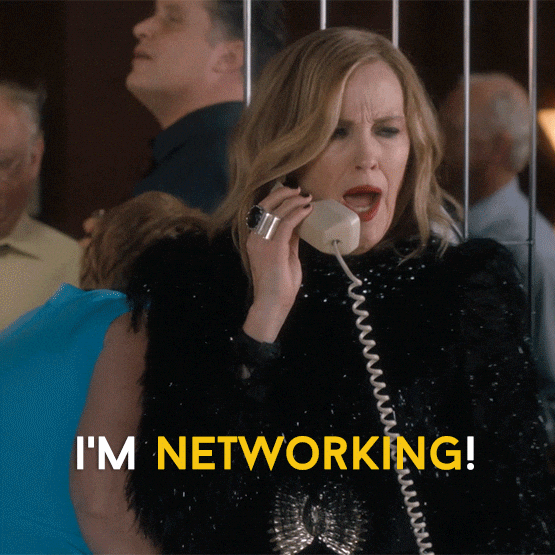 The senior community I work at offers chair exercise classes three days a week and in the warm months we have water aerobics. All those different forms of cueing I learned in pedagogy classes for my degree (counting, humming, and movement descriptions) have come in handy for making a repetitive class feel new and exciting for both the students and I. Imagine the aerobic videos from the 80's. Yep, I sound like that. I say things like "show me a smile" or "only five more" and of course I use "just one more, okay last one, can you do one more?" The residents enjoy the energy I put into a class and like when we do our weight lifting to music. They tell my boss I make the class harder than hers with my chair sit ups and increased rep number.
My degree in dance has not just taught me how to dance. It taught me how to introduce new communities to dance techniques and tools. I'm not talking about teaching ballet to adults. I'm talking about the tools I use to choreograph or generate movement. Just because I'm a professional choreographer, does not mean I have exclusive use of these tools to create dance. I see almost everything we do in life as dance. I'm able to share that with the adults I teach with Memory Connections, a group hosted by AGE of Central Texas for people with Alzheimer's Disease. I teach during the "creative hour" of their weekly meet-up and aid them in producing movement ideas. For example, I ask each person to use the first letter of their name to inspire a pose or a movement. We have also done animals, painted landscapes, gone through the motions of starting your day, or choose a movement to represent your profession. All of these prompts deal with things people know. I help them make the idea more abstract or think more out of the box and then we pull the movements together into a phrase (or mini-dance). It has truly surprised me to see older men jumping up and down like frogs and allow students that start out away from the group join in and share a smile. It's really encouraging for me to see people who turn up their noses to the word of dance find joy and a sense of community in it after exposure and experience.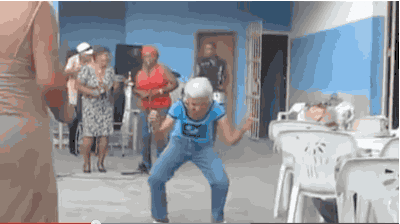 I am extremely grateful for my time spent in obtaining my four year dance degree. I did not expect to have so much success in and out of the dance field. I'm looking forward to finding more ways to use my degree in broad and specific ways in the years to come.
—
Amber Kilgore
Community Engagement Coordinator
https://i0.wp.com/dancewaterloo.org/wp-content/uploads/2017/09/Brian5.jpg?fit=1512%2C1008&ssl=1
1008
1512
DanceWaterloo
https://dancewaterloo.org/wp-content/uploads/2016/06/dance-waterloo-austin-logo.png
DanceWaterloo
2017-09-06 21:18:24
2017-09-20 16:17:15
I Do More With A Dance Degree Than Dance